Why sponsoring sec4dev?
Benefit from an exclusive audience of people involved in software development and interested in security.

Brand awareness
Employer branding
Pre- and post-event exposure
Technologies & product placement
… and so much more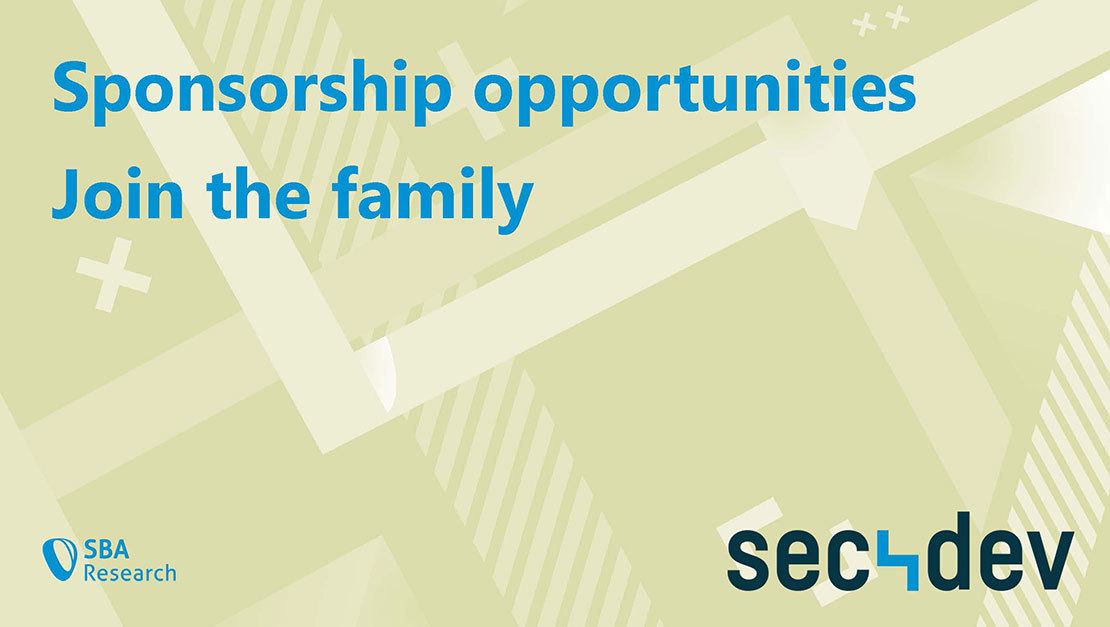 Sponsoring packages

You can download the PDF with all sponsoring packages here.
All prices are shown exclusive of added tax (net prices). Invoices will be issued with 20% VAT.

Tailored sponsorship packages are possible. Please contact the organizers at info@sec4dev.io for more details.
Diversity grant
Diversity in Information Technology, especially among software students and engineers, is still an issue.

Give an underrepresented software developer the chance to attend sec4dev 2020 and connect with like-minded.
Your contribution finances the participation of a diversity grant applicant who has been selected in advance by a jury.


Price: 920€ (ticket and travel expenses)

Become part of the sec4dev family!
Get in touch with info@sec4dev.io for more details.